Grants and Learning Awards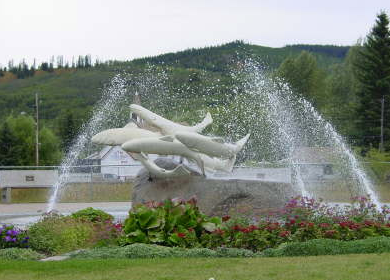 The BVCF area extends from Topley to Kitwanga including Granisle, Houston, Telkwa, Smithers, Witset and the Hazeltons.
Learning Awards Application Deadline
 Learning Award intakes start April 1st each year
Grant Application Deadline
 Grant intakes start October 15th each year
The BVCF has awarded grants since the early 1990's. Our funds come from interest earned on donations from many generous individual and business donors. Our smallest grants are for a few hundred dollars. We have awarded grants for up to $6,000.00 but the average grant is in the $1,000.00 to $3,000.00 range. Our total available funding each year depends on donations and interest earned.
Each year income from BVCF endowments is offered to students to assist with reaching educational goals. Applications are accepted in Spring. Students can apply for three types of Learning Awards:
Fritz Pfeiffer Adult Learning Awards
BVCF Grade 12 Learning Awards
Wetzin'kwa Grade 12 Learning Awards
These awards start at $1,000.00 . We offer numerous awards each year.
NOTE:
Each award has slightly different criteria.
Each award requires a separate application.
Click on the award names below for details.
Read HOW TO APPLY for complete instructions